Freedom. Safety.
Peace of Mind.
Freedom & Safety for Your Pet
DogWatch® Hidden Fences keep your pets safe and are safe for your pets. Hidden Fences are also know as; wireless fences, underground fences, invisible fences, electronic fences, etc. Our Hidden Fences allow pets to run, play, and exercise, so they stay happy and healthy. With DogWatch, your pets will stay safely in your yard and away from places you don't want them to be. Guaranteed. For more information select the "User Friendly Features", "Receiver Features", or "Transmitter Features" tabs below.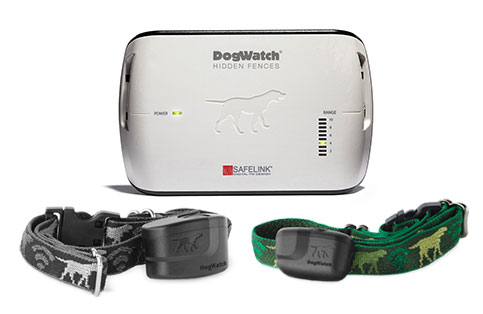 Special Offer!
$25 Discount & FREE 6 year Battery Supply
Designed with both you and your pet in mind.
A Consumers Digest 'Best Buy'
The DogWatch Hidden Fence is rated a Consumers Digest 'Best Buy' in the underground pet-containment category. We are the only underground pet-containment system to have earned the "Premium Selection"  designation (i.e., a full-featured product that delivers excellent performance).
Satisfaction Guarantee
The safe containment of your pets is insured  by a Money Back Guarantee. If we can't safely contain your pets, we will refund you for the equipment. 
Customized Just For You
We help you design a system to fit your yard and your lifestyle.
You can designate "pet-free" zones within the fence boundary.
Works with any size property from small yards to 200-acre farms.
Works with all breeds, ages and personalities of dogs and most cats.
No limit to the number of dogs (or cats) per system — each pet wears an individually programmed receiver.
Works in concert with our Indoor Boundaries for seamless transition from outside containment to inside pet management.
DogWatch works coast-to-coast and in many other parts of the world. If you move, you can take your system with you.
Multi-Residence capability. The receivers will work with other DogWatch transmitters. Great for pet sitting or traveling. 
PetFriendly™ Training
Our PetFriendly™  containment training, is safe, effective, and UNLIMITED for the life of your pets. Our experienced training professionals make it easy for your pets to learn, respect, and most importantly, enjoy their new boundaries. 
Adjustable Settings
After we install your hidden fence system, it is unlikely that you will need to adjust anything. However, if settings need to be changed, all of our equipment is easy to understand and adjust, without the hassle or expense of an in-home service call.
Lifetime Equipment Warranty
We include a Lifetime Equipment Warranty on our Dealer installed outdoor systems on both the transmitter and receiver (including dog chews on receivers!) at no additional cost.
Lead Free Products
DogWatch products are compliant with the Reduction of Hazardous Substances (RoHS) initiative - a European-based initiative to reduce the amount of lead and other hazardous metals in electronic products.
Small package. Outstanding Performance.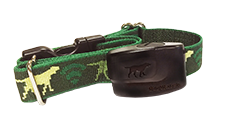 The R9 (our most popular), is a full featured programmable receiver with an industry leading 2 year battery life.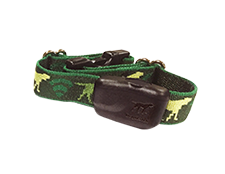 The R7 mini is a Big Product in a small package. It is the smallest receiver available at only 1.1 ounces (including the battery!), Perfect for small dogs and cats!
2-Year Battery Life
DogWatch receivers have the longest battery life in the industry. Compare DogWatch to the 3-4 month battery life in other brands. Fewer battery changes = greater safety for your pet and less expense for you (and better for the environment.)
User Programmable
DogWatch receivers have multiple settings for different pet personalities and can be set individually for each pet. The settings are easy to understand and easy to adjust – no service call required.
Status Light
The multi-function status light on the receiver lets you know if the battery is good or if it needs to be replaced, if your pet has recently challenged the boundary (the "Tattletale" feature),  and what correction level it is programmed to.  
High Impact, Waterproof
The DogWatch receiver is tested to withstand the harsh outdoor elements of rain, sleet and snow . . . as well as rigorous play!
AutoMemory®
If your pet challenges the boundary, this patented safety feature automatically increases the receiver level for 24 hours.
GentleFit™ Contact Posts
These unique contact posts are easy on your dog's skin. They are smooth like our standard stainless steel contact posts to minimize friction and low profile for a comfortable Pet-Friendly fit. Purrfect for cats and dogs with short coats.
Audible or Vibration Boundary Warning Alert
DogWatch offers your choice of either an audible or a vibration warning to alert your pet that he is approaching the fence boundary. The vibration alert is perfect for hearing impaired pets.
FastReact®
If your dog runs at the boundary, the receiver reacts with a warning signal before he reaches the wire, not while he is traveling over it.
The most advanced technology and the easiest to use.

DogWatch is the ONLY hidden fence that uses a digital FM frequency; all other hidden dog fences operate on an AM signal. What does this do for you? It insures that your new DogWatch fence will not be interfered with by underground utilities or neighboring pet fences. 
SafeLink® Digital FM Technology
Our patented digital FM technology provides the maximum protection against false activation caused by stray radio signals. DogWatch is the only pet fence system that offers FM technology – one more reason that DogWatch is the most secure and the most Pet-Friendly™ hidden fence available.
Flexible Training Levels
The combination of settings on the DogWatch transmitter and receiver offers up to twenty easy to understand options to ensure safe and appropriate training and containment for your pet. You can even set your system to "audible only" when introducing your dog to his new boundaries.
Range Setting and Loop Monitor
This dual function display allows you to set the width of the signal field to best meet the personalities of your pet(s): With this feature, not only can you adjust how close your pets can venture to the edges of your property, you can also see this reading, measured in feet, on the digital display. It also alerts you to any change in the strength of the boundary signal or to a break in the boundary wire. This is an invaluable safety feature for underground fences.
Lightning Protection
Your DogWatch pet fence is protected should your home experience an electrical surge due to lightning. We've gone to extremes, like no one else, to equip your DogWatch Hidden Fence with both internal and external surge protection. External Surge Protection diverts the power surge from a lightning strike, into the copper ground rod, and safely away from your home. Internal Surge Protection suppresses surges coming in through your house wiring and diverts them to your house ground.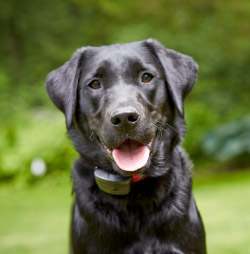 Custom designed with your pet in mind.
We will meet with you to determine the best containment configuration for your pets and your property. We can install systems in all kinds of terrain – from finely manicured lawns to orchards, barnyards, beaches, and wooded areas. On waterfront properties, we even give you the option to allow your pets varying degrees of access to the water. 
A wire is buried in the ground to create the containment area. The wire used is an extremely durable, UV resistant and direct burial rated wire. It is MUCH more substantial and durable than the wire used with lesser systems. We use a special wire laying machine to install the wire with minimal lawn damge. In most cases the wire is buried deep enough to avoid damage from an aerator or edger. Much care is taken to ensure the durability of the wire where it transitions from your yard to crossing your sidewalks, driveways, and landscaped areas. The FM SafeLink Transmitter is then installed in an appropriate location (garage, basement, etc.) and connected to the buried wire. The Transmitter sends a special FM radio signal through the buried wire. When your pet approaches the wire, he will receive an audible or vibration warning as a reminder to back away. The DogWatch Transmitter provides you with the ability to easily adjust how close your pet gets to the wire before receiving audible or vibration warning. The range is typically set anywhere from 2-10 feet, depending on your needs. 
DogWatch by K9 Keeper Fencing LLC proudly serves the West Michigan, including; Grand Rapids, Kalamazoo, Lansing, Holland, Muskegon, South Haven, Alma, and more. area. Our trained experts are prepared to work with you to create a custom tailored solution for your pet. If you have any questions, please Contact Us or Read Our FAQs.
Contact Us
Customized Containment Solutions
We tailor our system to your needs. Our fences are customized to fit your yard and to keep your pet safely inside the areas where you want them and out of the areas that are "off-limits", such as gardens, pool and play areas. Click below for sample configurations.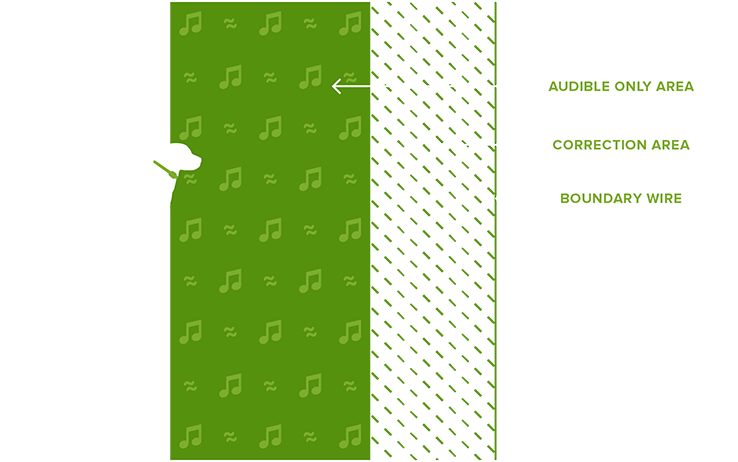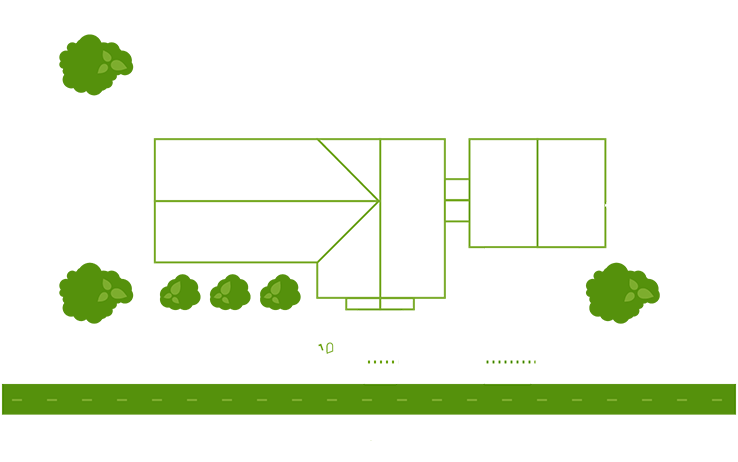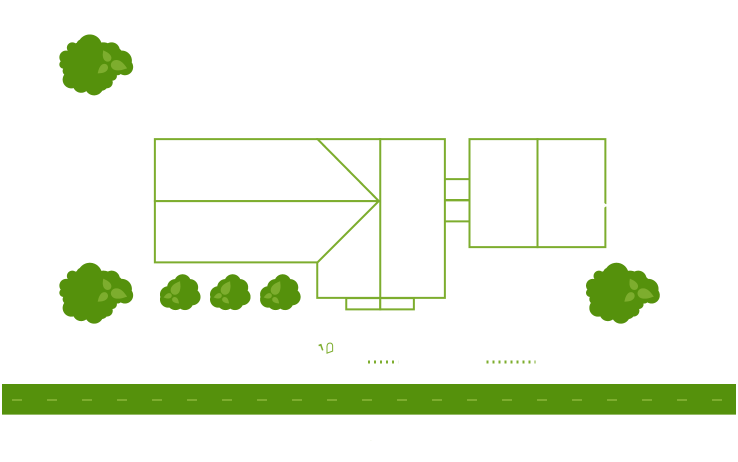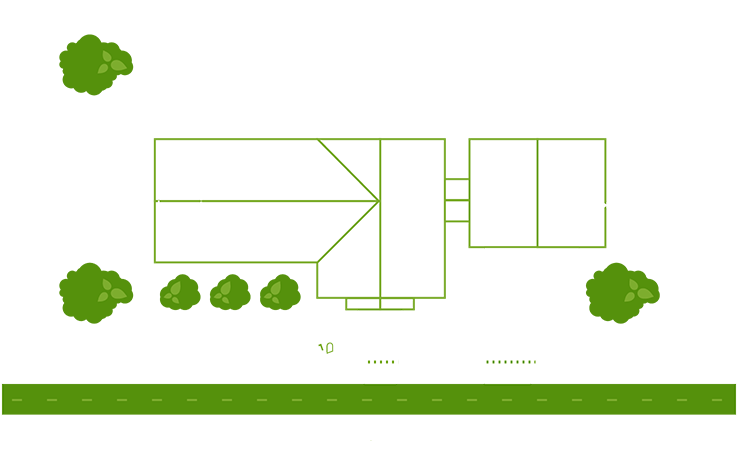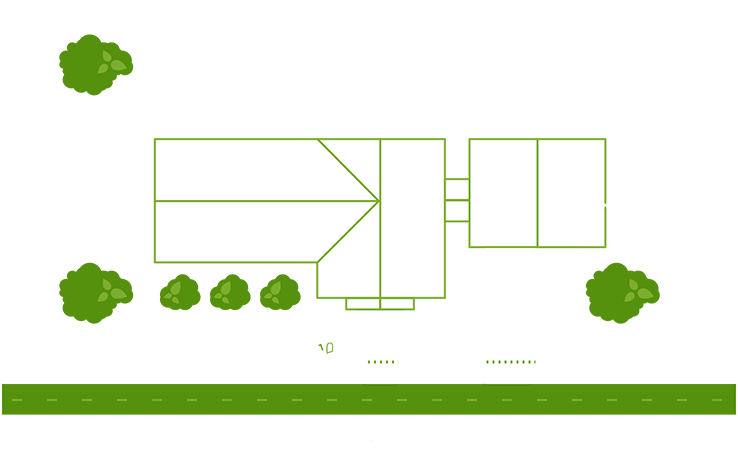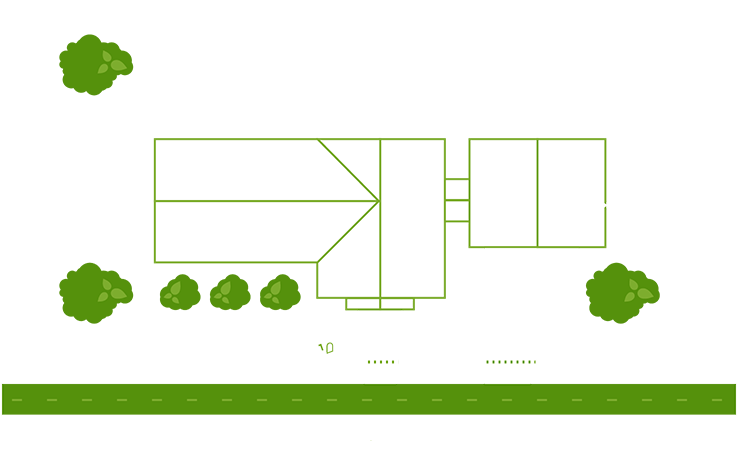 Frequently Asked Questions
---
What is a DogWatch Hidden Fence System?

Will the system work for more than one dog?

Is there a guarantee on the DogWatch System?
How long do the batteries last?

How large an area can be 'fenced'?
Customer Testimonial
We are so pleased with our fence! Jaz is doing very well. She respects the boundaries and responds immediately if she hears the "tone". The DogWatch fence is not confusing to her like the other invisible fence was.
Donna P.